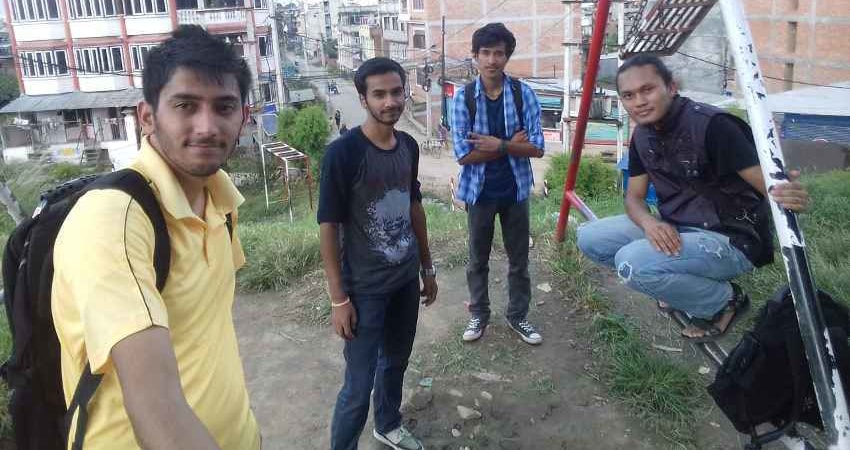 I have already posted about my event of winning NOSKode2016 held on Software Freedom Day. I along with other members of my team Aarcana: for society were rewarded with the certificate of excellence and were given an opportunity to learn an web development course worth NRs. 20,000 for free at TECHRISE . It was a great moment of joy and our happiness was on the top. So here is how our web development career begun at TECHRISE.
After the announcement of reward, we were scheduled for an meeting at TECHRISE a couple of days later. When we reached there, we were congratulated by the co-founders Takehiro Mouri and Natsuko Robyn Shinozaki. They officially welcomed us at TECHRISE and we enrolled ourselves for learning one of the courses they provide. It's all about being a web developer within two months standing on the platform of Ruby on Rails.
It has just been a week since our enrollment but it seems a lot about what we are learning. The method they use for teaching is appreciable since my learning curve is steepening at a high rate compared to my past experiences I faced while learning. Their one-on-one mentor session helps me to stay focused completely. We almost get 24x7 support from them and their team. Online group discussion, evaluation of understanding after every essential topic and not to mention the motivation they provide are the things I liked very much about them.
I am happy to be a disciple at TECHRISE and I on the behalf of my team would like to thank both NOSK and TECHRISE for providing us this grand opportunity of skill development. I also want to commit that I will dedicate myself and give my fullest to learn utmost from you and your team.